Welcome to this Cloutshout review.
Cloutshout owner claims that you can make $20-$40 an hour by using their Cloutshout app. But is that true?
This is what you are going to find out in this review.
First thing first, I appreciate you taking the time to do your own diligence before investing your time or money into anything out there.
That's a great way to avoid being scammed and to find the real way to make money online.
But, what is Cloutshout about, really? How does it work? Will it be able to deliver on its promises to you? Is Cloutshout legit or another waste of your valuable time?
To find out, keep reading.
Cloutshout Review Summary
Product Name: Cloutshout
Product type: Referal & Tasks
Owner: Unknown
Price: Free
Best for No One
Rating: 1/100
Verdict: Cloutshout is a referral and task system that promises to pay you money. But they will never pay you.
Not Recommended! Invest your time elsewhere.
==>>If you're serious about starting a real online business, have a look at my #1 recommendation.
Quick Navigation
What is Cloutshout about?
Cloutshout is a GPT(Get Paid To) site which, apparently, pays you to either refer other people to their app or to complete some tasks or surveys.
Unfortunately, this site is similar to a lot of others out there and can't be trusted.
So, you have to think twice before joining any of these sites.
For instance, I reviewed another one similar, not so long ago named EarnBucks.co.
How Does Cloutshout.co Work?
The process is pretty simple.
There are supposedly two ways of earning.
The idea is you would sign up, use the referral link given to you to share with other people. If they join through your link, you will get paid.
The second way of earning is by completing tasks/surveys.
Some of those tasks can be:
Subscribe to a YouTube channel
Referring others
Download different apps
Joining other programs
Etc.
Cloutshout.Co doesn't work as advertised because all the owner wants is to make some money off you when you complete some of those tasks.
How Much Can You Earn With Cloutshout?
How much can you make with this app? Well, unfortunately, no matter how many people you refer to or how many surveys you complete, Cloutshout will never pay you.
Cloutshout pros
There is nothing positive about this app.
Cloutshout Ugly truths(Cons)
Fake Amazon comment
First of all, when you land on the Cloutshout app home page, there is an Amazon comment. See pic below.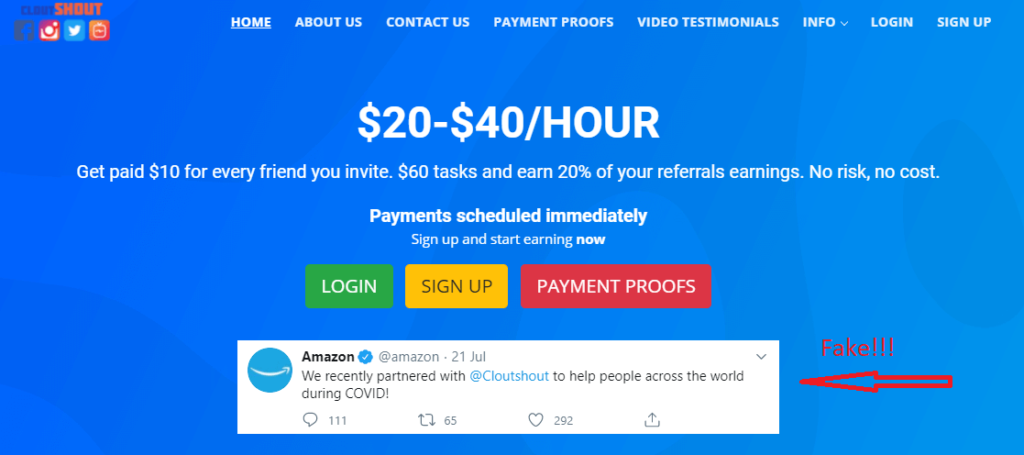 This is obviously fake!
Amazon has never partnered with this scam.
Fake Testimonials
Unfortunately, most testimonials are fake nowadays.
On the Cloutshout home page, if you scroll all the way to the bottom, you will see some fake testimonials: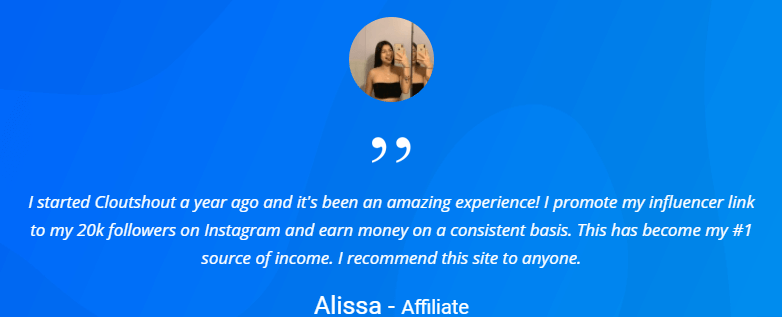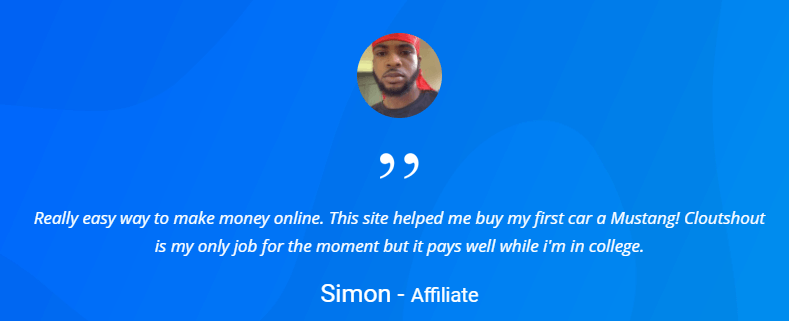 How do I know they are fake?
Well, those people are just paid actors from a site called Fiverr.
They accept to give fake testimonials in exchange for some bucks.
Now, see the same people on EarnBucks: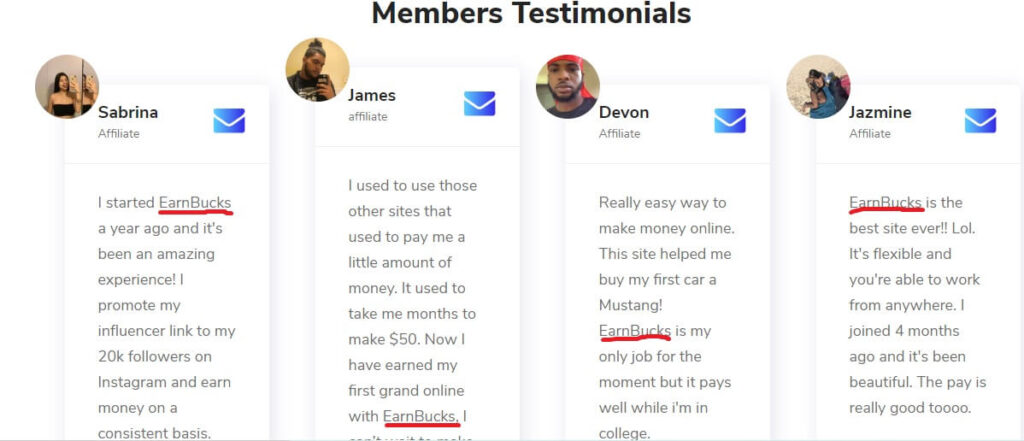 Fake company address
There is an address at the bottom of the home page that is supposed to be the Cloutshout headquarter.
But if you copy this address and paste it into Google map, here are the results: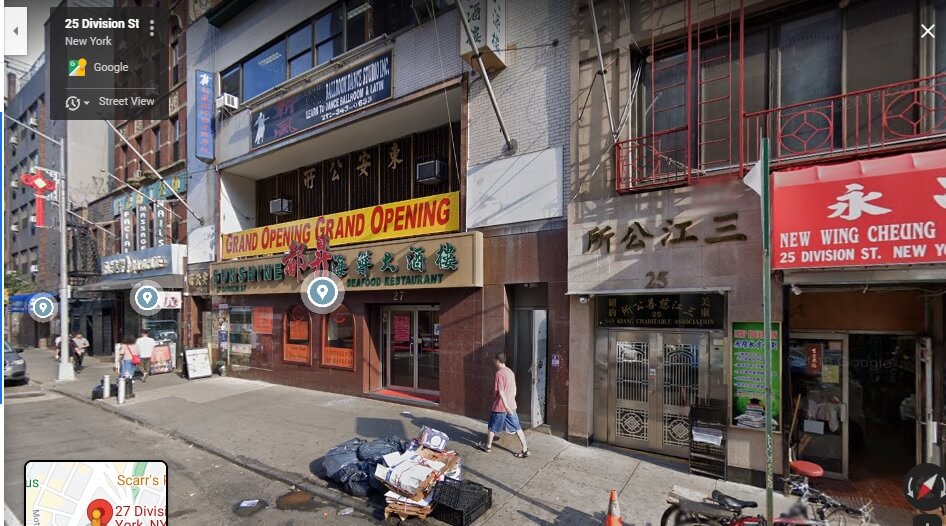 It appears to be a restaurant.
This is definitely another red flag. This company isn't what it seems.
Fake payment proofs
In the payment proof section, if you are just a beginner, you will believe all the screenshots showed in that section: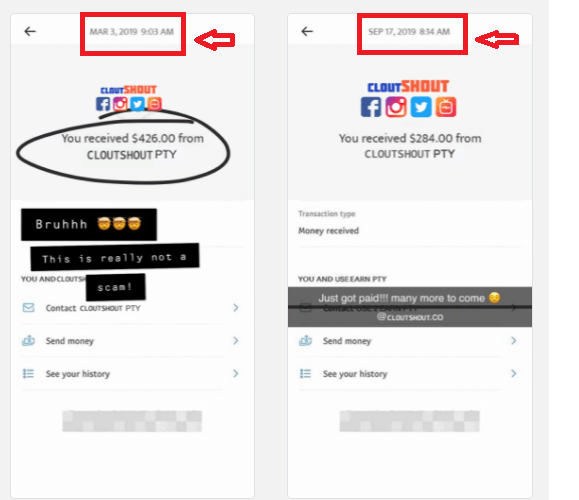 But look at the dates on the image above. It says the payment has been made on Mars and September 2019.
That's funny!
In fact, if you look at the site called Whois.com, which allows you to check the domain(site) age, you could see that Cloutshout has been registered in 2020-02-24.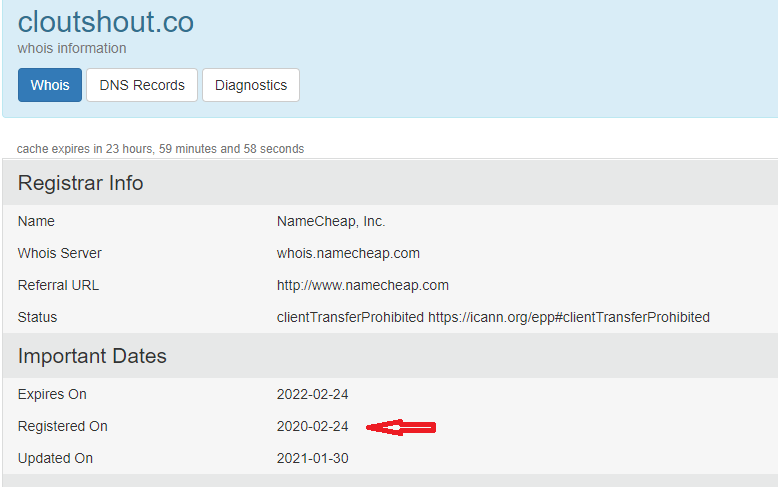 We can easily get to the conclusion that the payment proofs are absolutely FAKE!
This is the same thing with EarnBucks and ShoutNow.
Terms and Conditions
I'm sure you always tend to sign up for different programs without reading their terms and conditions.
In fact, we all do…
Look at the terms and conditions of the Cloutshout website:

We can perfectly read: "If you are under the age of 99, you are not allowed to use the Cloutshout site…".
You know what?
This has been written on purpose because they know the site doesn't work.
If you are using the site and you are not earning anything and complain, they will use those terms against you. Make sure you are over 99.
So, they are using these terms as protection for them. They know people are very reluctant to read those terms.
Is Cloushout legit?
Based on all the red flags raised in this review, Cloutshout is not legit and will only waste your time. You are going to complete all the tasks and they will never pay you.
Now you must wonder, it's free to join. But what's the catch? What do they have to win?
Well, the truth is they get all your data and will spam you for the rest of your life.
Not only that but some of the tasks they ask you to complete are joining some Amazon memberships, etc.
No, you must wonder, is there a link between Cloutshout and Amazon?
Well, there's no link. In fact, when you join Amazon deals through Cloutshout, only the owners of Cloutshout will earn a commission.
This is why they need you to complete those tasks.
That's the catch.
How I Make Money Online
I earn an income online by using a business model called Affiliate Marketing.
I build simple websites, just like this one where I help people with different questions they have.
All you need is some training.
But don't worry, I have you covered.
You can join the best affiliate marketing training community in the world for free right now and build a passive income online.
Don't take my word for it. Learn more about Wealthy Affiliate now.
If you have any questions about this Cloutshout review, leave them in the comment section below and I'll get back to you ASAP.
Thanks for the support!