Welcome to my Auto Profit Sites Reviews!
The vendor of this software claims that this App can generate unlimited free traffic and sales in just 60 seconds! But is that true?
This is what we are going to find out in this review.
First thing first, congratulations for taking the time to do your own research before putting your money into any type of products online.
That's the way to avoid scams, and find the Legitimate way to make money online.
But, what is Auto Profit Sites about, really? How does it work? Will it be able to deliver on its promises to you? Is Auto Profit Sites really worth it or just another scam? This post will cover those basic questions, as well as provide the pros and cons.
If this sounds good to you, get comfy and pay close attention because you are about to discover why this software will just waste your time and money.
Auto Profit Sites Reviews Summary
Name: Auto Profit Sites
Vendor: Glynn Kosky
Product type: Software
Price: $17
Upsells: Yes
Rating: 30/100
Verdict: Auto Profit Sites software is just a typical shiny object aimed at beginners. Plus, No Traffic means No Sales. And Unfortunately you won't get any traffic with this type of software. Solo Ads isn't recommended if you're a beginner as it can become very dangerous. And you can't generate free traffic unless you've got a big following on social media. I mean, a targeted audience to who you can sell. At the end of the day, you are going to end up with pages with nobody to come and visit them and purchase off you.
Not Recommended if you're a beginner! Invest your time and money elsewhere.
Are you really looking to build a long term sustainable online business?
What is Auto Profit Sites?
In a nutshell, Auto Profit Sites is a Done For You website that supposedly gives you a number of ways to make money.
They are principally promoting high ticket offers. But there is other monetization methods within the sites they created where you can add affiliate links to, and you can earn money…
At least, this is what they say.
The software comes from Glynn Kosky, and here's how he describes the product on the sales page:
Brand New Automated traffic & sales system
100% Done-For-You cloud based App.
Perfect for new & Experienced marketers
No tech skills, experience or email list required.
Make sales or we'll send you $75 in compensation
180 Money back guarantee
If you stick around, I will give you the big issue I think may prevent you from making money with it.
How Auto Profit Sites works?
Essentially what you are doing here is paying to promote the vendor high ticket products. You are paying to be an affiliate of their particular workshop.
Once you are on the inside, you will have access to their DFY funnels. This is what will allow you to promote their workshop.
Here's what is expected to happen:
Once someone lands on that blog page, they will see the "Call To Action" button that you see below: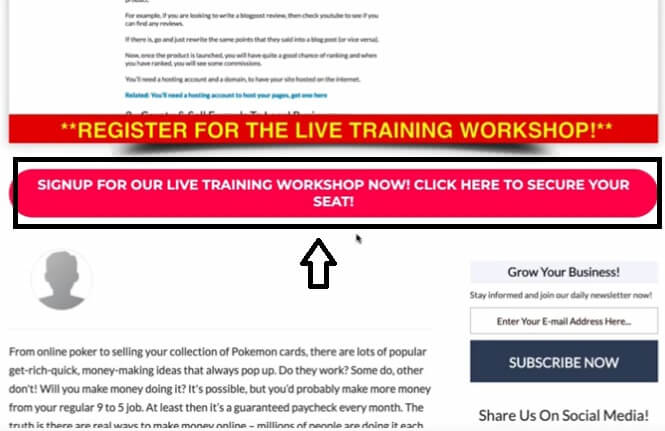 When they click it, here is what happens: They end up going to this page below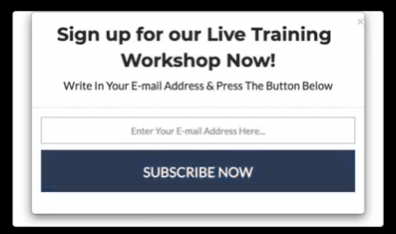 Once they subscribe, it will take them to a bridge page.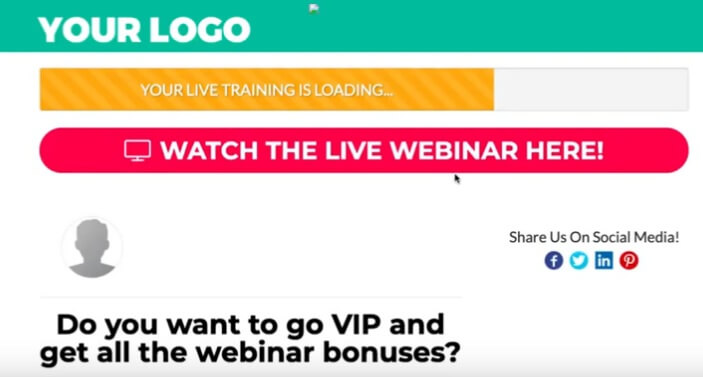 Here they have the option to hit the "watch the live webinar here".
Then they click the last button that says "Yes, I want my access now" and it will take them to the actual product itself.
So, that's the kind of funnel you are building.
The only advantage I see if the fact that this is a DFY system…
But if you are trying to establish a real business online, where you are trying to get a bit of credibility and sell stuffs to people, I don't think this type of sites are worth your efforts.
In fact, you can just go ahead and get a wordpress website, or a page builder, and then go to platforms like ClickBank, Amazon, Warrior+, etc. And find products to promote.
This is equivalent to having a software like this one.
But, you are certainly a beginner, so you have no idea about that.
Inside The Auto Profit Sites Software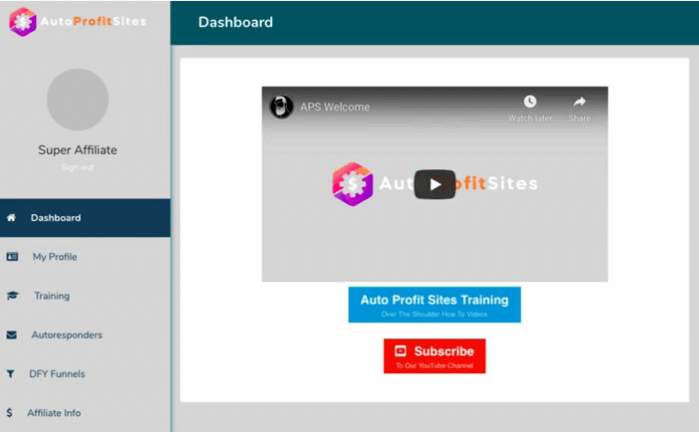 This is possibly the same interface I've seen for the last three-four products coming from these vendors. They all seem to be using the same cloud based App to produce their products these days.
Let's explore the main features of this software:
Training
This section gives you access to the training. This is where Glynn Kosky shows you how to use the software. Quite frankly, there is nothing really wrong about that.
Insert your affiliate links
Connect your Autoresponder. You need an autoresponder for this to work because you are collecting email addresses.
Your Ads. This is shows you how you can create ads and logo for the site.
How to set up your site
DFY Funnels
This section gives you a number of pages that you can build quicker.
The process is describe as follow:
Blog page URL
Bridge page URL
Webinar page URL
Download page URL
That's what you are driving people toward.
There is a number of ways you can monetize this such us affiliate links, ads, banners, etc.
But essentially, As I already mentioned earlier in this review, what you are really doing is promoting their high ticket workshop.
Affiliate Info
This section gives you access to products you can promote such as Click Funnels, HostGator, Aweber…
Once again, you don't need this software to promote those products, because you can just build your website and head over to those offers and apply to be their affiliate.
Logos and Ads
This section gives you three options such us:
Create Side Banner
Create Banner
Create Logo
Pros: What's good
This software works.
DFY pages are fine. If you are more experienced and have a traffic source, you could potentially use them.
180 days money back
Cons: What's not good
Where is the TRAFFIC?
Low Quality website builder
Not Self Hosted. I can understand if you are a newbie and haven't got a website yet. But this type of software disappear all the time. And because it is one time cost, there's no maintenance done on any of this cloud based Apps.
Not a Real Business
You are paying to promote the vendors product. It is not really a sustainable long term business online. You have to think about that.
What I like about Auto Profit Sites
The two things I like about this software are the the fact that you can actually build some good pages, but also the 180 days money back guarantee.
Nothing more.
What I don't Like about Auto Profit Sites
Solo Ads
The vendor of this software talks about Solo Ads in the training section. But you need to be aware that solo Ads can be very dangerous if you are a beginner and don't know what you are doing.
So, the biggest problem here is going to be the traffic.
And, as I keep repeating on all the products I review, if you haven't got a traffic source already whether it be on YouTube, social media or whatever, all this DFY sites are going to be useless. Nobody will visit them and buy off you.
You may get lucky and get one or two sells. But if you are trying to build a sustainable business online, it will never happen with sites like this.
When you are on Internet marketing, building a site and building content is not the hardest thing to do. The hardest thing is to get traffic.
You can have the best website in the world, but if you've got no traffic coming to it, you won't succeed.
You should have this in mind.
The Sales page Headline
If you are completely new to the sales pages, you should know that they are all designed with the only intent to convince you to purchase.
In most cases, they are Fake!
Look at the Auto Profit sales page for instance below.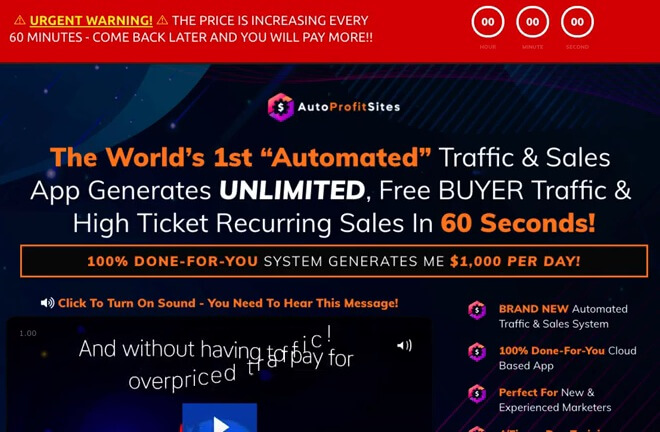 They are basically saying that as soon as I launch this site, I can generate free traffic and sales in just 60 Seconds!
I'm rally curious to know, where are those buyers going to come from in 60 seconds?
We all know this is not going to happen. It's just a deceptive sales technique.
Price and Upgrades
Front End: $17
OTO 1: Unlimited version $67
OTO 2: 100% Done-For-You $97
OTO 3: Unlimited Traffic $147
OTO 4: $30k in 30 days version $147
OTO 5: Super affiliate version $97
OTO 6: License Rights $147
OTO 7: Auto Profit Boost $47
Here are other software by the same vendor:
Is Auto Profit Sites a scam?
First off, thanks for reading this Auto Profit Sites reviews. I really hope you have gained value from it.
As far as I'm concerned, this software isn't a scam. But I wouldn't recommend it.
I can understand if you want to purchase this software because you are a newbie and haven't got a website yet. But this type of software disappear all the time. And because it is one time cost, there's no maintenance done on any of this cloud based Apps.
So, bear in mind that if you do decide to have a business here, you can lose that overnight. It happens all the time.
Mind you, making money online is the result of learning from a proven method, be surrounded by a great community, great mentors, and working hard to build your business. Not by using some shiny objects!
here's my tip for you: Every time you see this types of software promising you can generate high amount of money without effort and in a very short amount of time, you should stay away from it…
If you really want to build a long term sustainable online business, and do it the right way, I suggest you to have a look at my #1 Recommendation and I'll take you through the whole and simple process step by step.
Have any question? Do not hesitate to leave it in the comment section below, and I'll get back to you ASAP.
Thanks for the support!