Welcome to my Affiliate Traffic Lab Review!
many people have been looking for various ways to earn money online. A lot of platform claim they can teach that or provide the right tools to help newbies get started.
But unfortunately some are Legit, some are scams.
First thing first, I must congratulate you for taking the time to do your own research before putting your money into any type of software online.
This this the way to avoid scams, and find the Legitimate way to make money online.
But, what is Affiliate Traffic Lab about, really? How does it work? Will it be able to deliver on its promise to you? Does it really work? Is Affiliate Traffic lab a scam? This post will cover those basic questions.
If this sounds good to you get comfy and pay close attention because you are going to know exactly the truth about this software.
Affiliate Traffic Lab Review Summary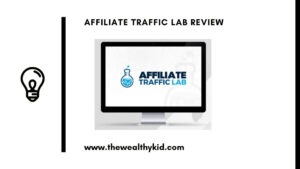 Name: Affiliate Traffic Lab
Vendor: Glynn Kosky
Product type: Software
Price: $47
Upsells: Yes
Rating: 1/100
Verdict: One of the biggest issue with most of this type of software is there is zero traffic solution to the software. So, you can build whatever you want but if nobody comes to visit the sites, pages, videos, etc, then you are not going to get any money from it. Regarding The Affiliate Traffic Lab, The whole thing is a complete waste of time. The software doesn't work.
Not Recommended! Invest your time and money elsewhere.
What is Affiliate Traffic Lab about?
Affiliate Traffic Lab is supposed to be a newbie-friendly cloud based software that creates traffic getting videos that make you money.
You upload simple videos, upload them to YouTube, and apparently this is going to make you money.
The product comes from Glynn Kosky, and here is how he describe his product on the sales page:
100% Newbie friendly cloud based web app.
Nothing to download. Everything hosted online securily
Insane three in one marketing suite gets free traffic, leads and sales.'
100% done for you type of solution
Zero technical skills required
Instantly exploit YouTube & Google for traffic
Easily make hundreds per day.
Now, let's see if all those claims are real…
Inside Affiliate Traffic Lab
Let's see the inside of this software so you can see how it works.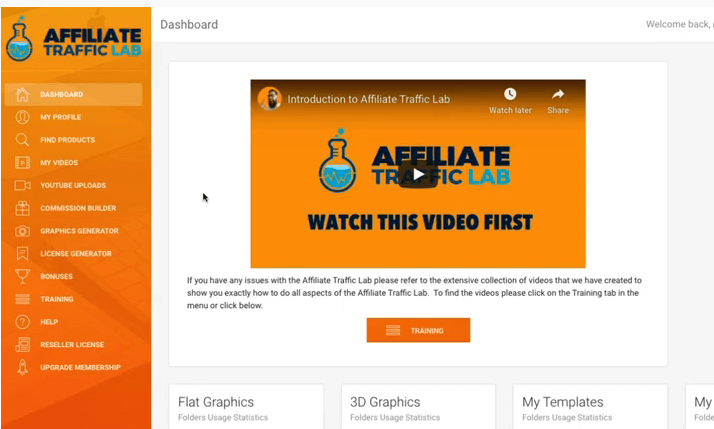 On the front screen you have the training, which is pretty good. Glynn shows you the process of using the software.
Find Products
It does allow you to promote products with the use of simple videos.
It gives you access to a catalog of products, and the idea is you need to look through all of them and decide which one you would like to make a video for.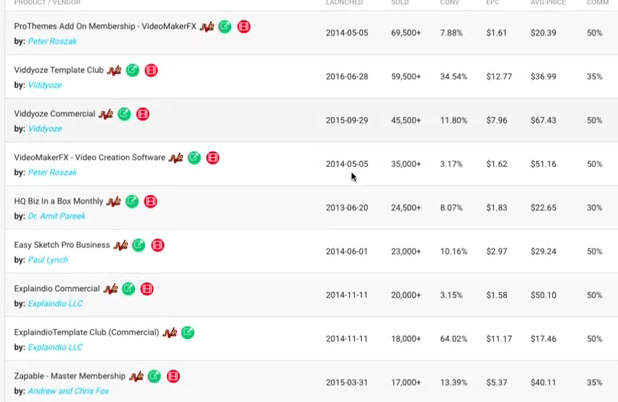 Each one of these products has a date, and if you look closer, you can see that most of them have been out for a while, meaning very old.
You have the opportunity to choose from JVZoo Products, ClickBank's, or WarriorPlus products.
The main issue here is most of those products won't be live anymore. A lot of them won't work back to the particular site.
You can either visit the sales page, or create the video.
Once you hit the "create the video" button, it will give you a couple of options.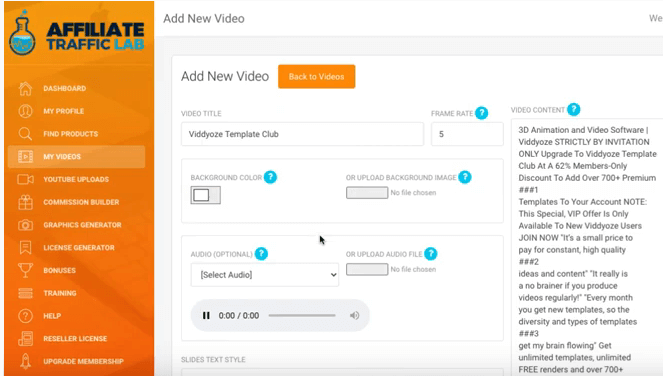 What it does here, and which is very unfortunate is it's just taking the entire content from the sales page and it is giving that to you as a content.
All you have to do is put your video title, change the background color, upload the background image, select the audio to go on it… And then just press the "generate" button.
But here comes the main issue. In fact, the software doesn't work at all!
By the way, the owner of this software keeps giving it away for free as a traffic solution on his others paid software such as Commission Pages, 10x Profit Sites, Auto profit sites.
And this is the typical types of software out there that get sold and then stop being supported after a very short amount of time.
If you have been reading my reviews about this types of software, you would know that my main concern about them is the fact that they come and go and stop being supported, even in cloud based.
The best software out there are maintained, this is why they always have a monthly or yearly membership. You should be aware of that.
Pros: What's good
Cons: What's bad
The software doesn't work
Poor quality videos
Spammy content
No Real business here
It's no longer being supported
What I like about this software
there's nothing I like about this software.
What I don't like about Affiliate Traffic Lab
The whole thing is a waste of time and money!
What you don't do is just get the content from the sales page, throw it on videos randomly, and throw them on YouTube. The whole thing doesn't work. This is not the right way to have an online business.
This is not how you can expect to make money online.
The website isn't secure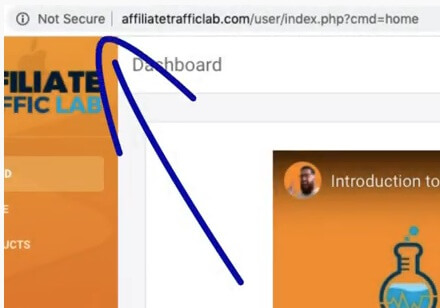 If you want to have a business online and want customers to trust you, you need to give them a reason to. The Affiliate Traffic Lab website, unfortunately isn't secured. This is very bad because your details are not safe.
Tip: Never put your personal info like credit cards, etc, on a non secured website.
Price & Upgrades
Front End: $47
OTO 1: Pro Premium Version $47
OTO 2: Commission pages $47
OTO 3: Case Study $47
OTO 4: Pro Tracker upgrade $67
OTO 5: Reseller License $197
Is Affiliate Traffic Lab a scam?
Thanks for reading this Affiliate Traffic Lab review. I really hope you have gained value from it.
This was just a quick one just to understand a little bit more about what type of products some of these vendors are selling, and what kind of issues you will have when purchasing products like this one.
And yes, This software is a Scam!
The sales page is completely focused on shiny object aimed t beginners, because it only talks about traffic, sales, how easy the business is etc. But the reality is this is not going to work.
Whenever you are about to buy software like this, and the vendor is constantly releasing stuffs on a monthly basis, after a couple of month the software won't be maintained and will start to have issues.
I have done all what you are probably doing now, looking at all this type of software one by one and hoping to get rich quick. But keep in mind that all the people who have and are still succeeding online used the right method and right tools to be where they are at today.
But not certainly by using some kind of Get-Rich-Quick Scheme.
My advice to you is, stop chasing shiny objects.
Mind you, making money online is the result of learning from a proven method, be surrounded by a great community and right mentor, and working hard to build your business.
If you are really serious about starting an online business the right way, you should have a look at my #1 Recommendation, and I'll explain to you the whole process and how you can get started right away for absolutely free.
Have any question? Do not hesitate to leave it in the comment section below, and I'll get back to you ASAP.
Thanks for the support!