Welcome to this Nova Software review.
Apparently, Nova creators are earning $900-1200 daily by using this software. And it's your turn…
First thing first, you're absolutely right to search for info before purchasing a product.
That's the perfect way to avoid scams and find the legitimate way to make money online.
But, what is Nova software about? How does it work? Will it be able to deliver on its promises to you?
This post will cover those basic questions as well as provide the pros and cons.
Let's get started.
Nova Software Review Summary
Product Name: Nova
Vendors: Jono Armstrong and Robin Palmer
Product Type: Traffic generator
Price: $12.95
Upsells: Yes
Rating: 30/100
Verdict: Nova is a software that provides you with a Google Chrome extension to automatically follow people on TikTok for you. Although this concept isn't a bad idea, the sales page is overhyped. It takes a lot for people to click on your link on TikTok, not through the push of a button as the Nova sales page claims.
Not recommended!
Side Note: If you're interested to build a real business online and generate traffic the best way possible, have a look at my top recommendation.
Quick Navigation
What is Nova Software about?
Nova is a piece of software that allows you to automatically follow people on TikTok.
The product comes from Jono Armstrong and Robin Palmer.
They compare Nova to a Tesla in a way that it's completely automatic.
How does Nova work?
Here's how they say the system works:
Inter your desire affiliate link into Nova
Activate the system so that Nova puts your link in front of millions of people.
And finally, you profit.
In fact, the application is just a Google Chrome extension which you download and add to chrome.
So, the idea is you'll first download that extension.
Then, head over to TikTok and try to find popular marketers.
Once you found one, follow their followers. Many people are also using the same technique on Instagram by the way.
This is where the extension comes in. It will automatically follow people for you.
In the extension settings, you have the option to set the number of people you would like to follow per day.
For instance, you can decide to follow 20 people per day, and follow someone every 30 minutes.
Keep in mind that it won't allow you to follow people on multiple posts.
So, after following those people, you should expect them to follow you back, visit your profile, and click on your links in the bio/description.
Although this technique can potentially work, It might be hard to get clicks if you are not providing any value.
So, you'll have to create posts on a daily basis in order to engage your audience.
Therefore, you need to be a social media person.
Members Area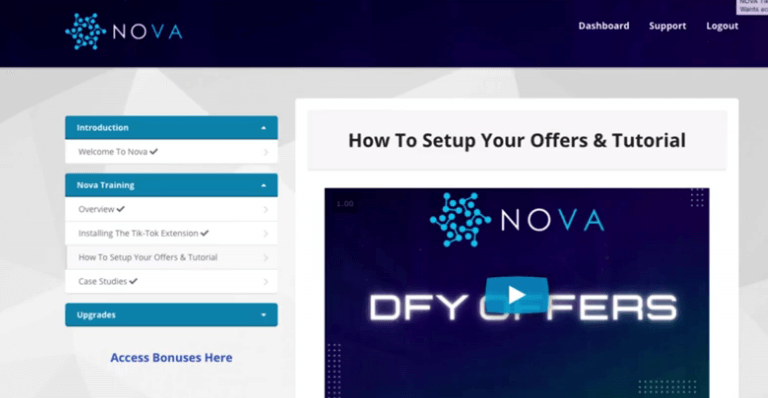 Once you are inside the app, you have a menu on the left giving you access to diverse features such as:
An introduction.
This is just a welcome video.
Training.
A tutorial that shows you how to instal the TikTok extension.
How to set up your offers and tutorial
Case studies.
They also have three Done-For-You offers in the front end that you can go ahead, set up and promote.
One of these products belongs to Jono Armstrong.
Here they are:
Ministry of Freedom. Armstrong product
Empire
They also give you the ability to set up an opt-in and thank you page, which is optional but I would say, this is necessary if you want to do a business online.
It's a great idea to first send people to an opt-in page, so you can have their details and really use email marketing to promote various offers.
People rarely make a purchase the first time they see a product.
What I like about Nova
The overall concept is fine
If you have never used TikTok before, note that this can be a great way to generate traffic.
I love the TikTok algorithm because every time you upload a new video, TikTok displays it to a minimum of 300 people.
If the Algorithm sees people engaging with it, interact, or watch it over and over again, it will push the video to more people.
30-day guarantee
There's a 30-day money-back in case you purchase the software and you're not happy with it.
What I don't like about Nova
This is against TikTok terms and conditions
TikTok may ban instantly you if they see you following too many people in a day.
So, if your behaviour isn't human-like and natural, you might lose your account.
You should have a look at the TikTok community guidelines.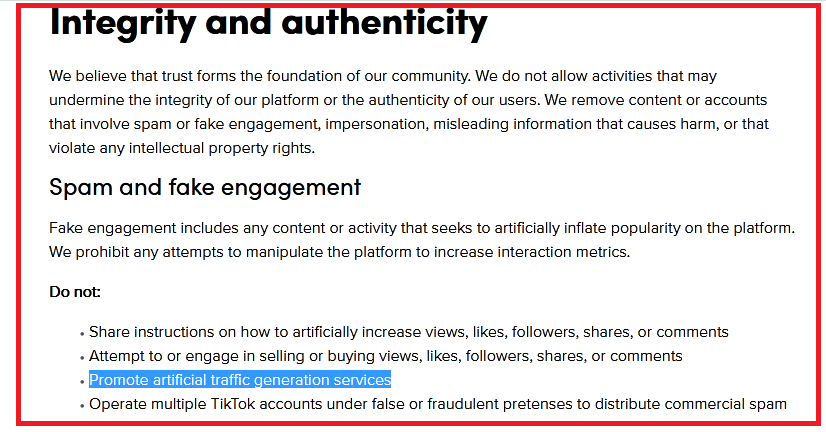 I know people try to cheat the system to make things easier for them, but if you are trying to build a real business online, make sure you're not violating any terms of service.
Because you could have your account set up on a social media platform, and suddenly be banned overnight if they realize you're using some artificial traffic generation.
Fake income Proof
I have said it time and time again, whenever you see the so-called income proofs on those software sales pages, you should ignore them.
Look at the screenshot coming from the Nova sales page below:

Now look at Armstrong previous product LezBankz: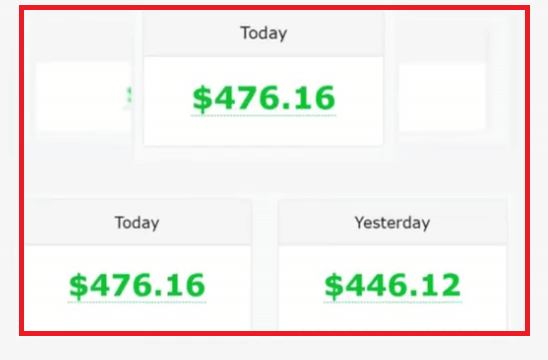 As you can see, those numbers are quite similar.
All those vendors do is to copy and paste the same thing all over their sales pages.
Of course, Armstrong makes money online. But not by using this Nova software.
As a matter of fact, his worst software I've seen so far is Continuum.
The entire sales page is misleading
The sales page is overhyped. You won't make money with the push of a single button.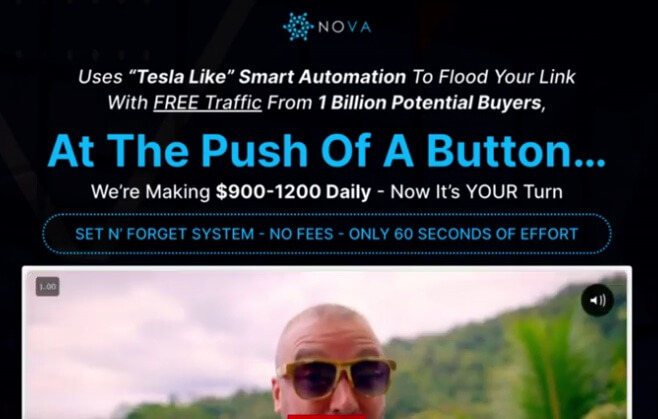 TikTok may not be good for affiliates
TikTok is mostly used by teenagers and most of them only want to be entertained.
Hence the videos that really do well on TikTok are video dance, pranks, or some kind of challenge.
If you do want to advertise a product, it won't be as easy as people think it is, and you may end up not getting clicks.
Price & Upgrades
The Front End: $12.95
Upgrade 1: Nova Pro $47
Upgrade 2: Nova DFY campaigns $97
Upgrade 3: High ticket DFY Funnel + Limitless traffic $197
Upgrade 4: 3 Apps products, Reseller License Bundle $197
Note the upgrade 3, they say "unlimited traffic". If they could generate limitless traffic, would they need affiliates to promote their products?
The answer is no.
So, those upsells are nonsense. You'll just end up losing your money.
Is Nova a scam?
Nova is definitely not a scam. The software does work. But, don't expect to get a ton of traffic and sales by using this method.
Would I recommend it?
Of course no.
You can do it for free.
If you already have an affiliate marketing business or a product, all you have to do is create a TikTok account, which is free.
Then, build a landing page where you want to direct people.
At last, create nice engaging videos and people will follow you naturally and hopefully click on your link.
How I make money online
I earn money online by creating simple websites where I help people find the information they're looking for.
This is one of the best ways to generate a passive income through affiliate marketing.
If you would like to join our community for free and learn how we do build niche websites, hit the button below to learn more.
If you do have any question about this Nova Software review, don't hesitate to leave it in the comment section below.
Until next time, take care.