Welcome to The Proven Software Review!
The creator of The Proven claims that this software can help you generate Thousands of viral visitors in just 30 seconds… But is that true?
This is what we are going to find out in this review.
First thing first, I must congratulate you for taking the time to do your own research before buying into any product online.
That's the way to avoid scams and find the Legitimate way to make money online.
But, what is The Proven About? How does it work? Will it be able to deliver on its promises to you? Can you really get this viral traffic as it's stated on their sales page? Is The Proven a scam? This post will cover those basic questions, as well as provide the pros and cons.
If this sounds good to you, get comfy and pay close attention because I'm going to tell you all about The Proven, and tell you exactly why You should avoid it at any cost.
What is The Proven Software?
In a nutshell, The Proven allows you to create contest and give away, with the aim of driving traffic back to your own products and services.
The idea is all about contest. At the moment, contest is really big, people like to interact online, they like to join contests, to refer and get prizes…
Let's see how this software works.
How The Proven Works?
Here's how this software works:
Step 1: Add a campaign by creating a site name and URL.
Step 2: Set prize and the method to deliver. Basically this is where you set up what the coupon code is going to be, and your delivery URL for this particular prize. You can add Different types of prizes that people will try to win.
Step 3: Choose winner.
Step 4: Alert messages. This allows you to create emails that you are going to send to people.
Step 5: Editor. This is where you can add a form. There's a widget containing your affiliate links you can share to people, it also gives you social share buttons.
Step 6: Social integration. The next phase is to add some kind of social integration buttons. This can be FaceBook, Pinterest, Twitter, Instagram, etc.
Step 6: Host script. All you have to do here is to wait for the code that will be given to you, and then you can put it on your website.
Once you have that code on your website, you can then share it to various other platforms.
But the big issue here is, you won't get any traffic from this. Unless you have a big following on any social media, who is going to come and see your contest? I have said that multiple times, it's always the same thing with this type of software. They always claim they will provide you with free traffic, but that's not true, all they do is provide you with a poor software that allows you to share your links to social medias. that's it, Nothing else.
Also, there's no connection here between building this form and making money. There's no training I've seen on this software that takes you step by step how to go ahead and make money.
Anyway, I will explain all of that in more details further in this review.
Inside The Proven Software
Let's explore the main features of The Proven Software.
Campaigns
This is the campaigns you have already built. You can have contest, you can have give away, referral friends campaign
DFY Campaign club
This is an upsell. It gives you basic templates that you can edit.
Automation Center
This section allows you to create emails that are going to be set up as part of your campaign
Integration
This section allows you to integrate your autoresponder.
Pros & Cons
Pros: What's good
Cons: What's not good
No Traffic
They don't tell you how you can make money
Poor quality software
Everything on the sales page is Fake.
==>>Want to build an online business the right way? Check out my #1 Recommendation!
Does the Software work?
The simple answer is yes. because it is Cloud based, the software is going to work, no matter the quality. In some degrees, This is going to allow you to create a very poor quality contest page and add it to your site.
But the main issue as I keep saying, you are not going to get any traffic, unless you have a big following.
So, be warned.
What I don't like about The Proven Software
What they say isn't what you get

This image above is a screenshot from The Proven software sales page.
It clearly says:
You get your unique, personal access to the proven, secret algorithm… But this is not a secret algorithm, but just a very basic contest builder, and incredibly basic one.
Then they say sit back, relax and enjoy as the secret algorithm sends you thousands of viral visitors and sales in as little as 30 seconds.
Seriously! Where is this thousands of viral visitors they were talking about? I haven't seen that anywhere.
Fake claims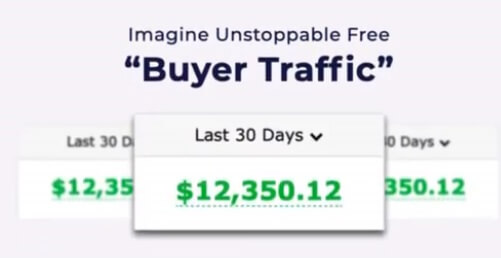 Of course this is fake. Very poor claims. I'm not impress anymore by those sales page showing this type of claims. This is absolute rubbish. None of this is true.
What does Elon Musk has to do with this software?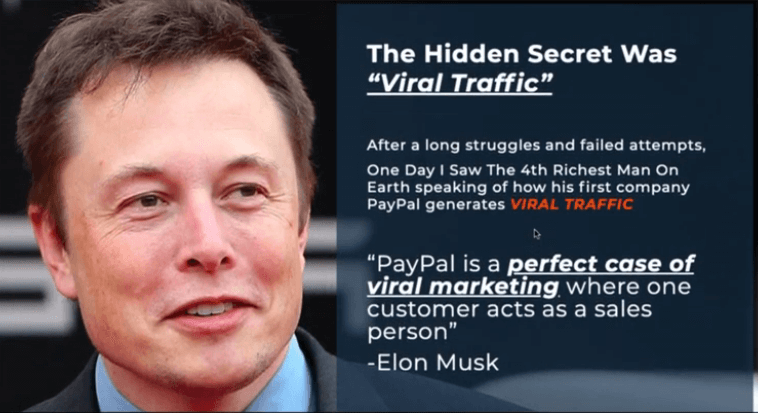 The proven sales page also shows a picture of Elon Musk as you can see above. Apparently he uses this type of method to generate thousands of viral visitors… Come On!
Confusion with the money back guarantee
Here is what It first says on the sales page: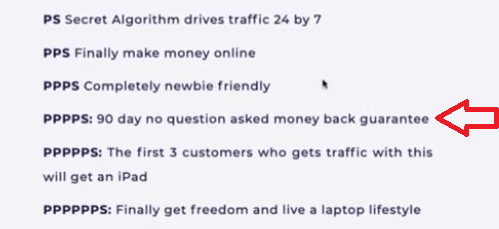 Then, when you scroll further down, it says this: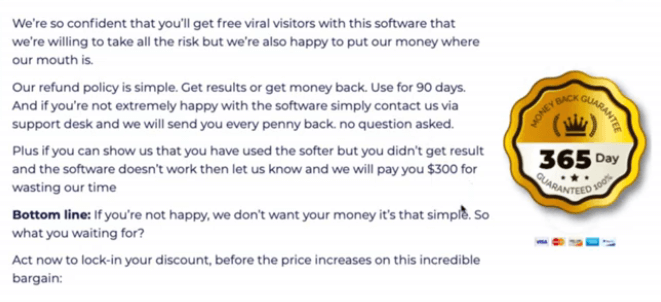 So, which one should I take into consideration? This shows the lack of professionalism. And to be honest, you won't get your money back if you need to.
I see people complaining all the time when they can't make any money with this type of software, and then try to get their money back, but in vain.
So, They are just selling you a dream on the sales page.
The Proven Pricing & Upsells
Front End: $17
OTO 1: The Proven DFY $97
OTO 2: The Proven agency license $67
OTO 3: The Prove Diamond and Ruby Club $39
OTO 4: The Proven Unstoppable Traffic $67
OTO 5: The Proven Taskiller $39
OTO 6: The Proven Gold Miners club $39
OTO 7: The Proven White Label Rights $197
Keep in mind that those prices are payable monthly.
So, if you end up purchasing this poor quality software, you'll end up spending around $500. That's too much for what you actually get with this software, and this will end up being a really bad investment for you.
But the choice is yours.
Is The Proven software a scam?
First off, thanks for reading The Proven Software Review. I really hope you have gained value from it.
As far as I'm concerned, The Proven isn't a scam. The product works, but the quality is very poor.
There are lots of software that are thousands times better than The Proven software.
I know it's cheap, and this is probably the reason you were interested to purchase it. But keep in mind that cheap isn't going to enable you to build a business online, anyway not this software.
making money online is the result of learning from a proven method, be surrounded by a great community, and working hard to build your business. Not by using some Get-Rich-Quick schemes.
My advice t you is, Stop chasing shiny objects.
Rather, if you are a beginner trying to build a long term sustainable online business the right way, Have a look at my Best Recommendation and go start your Free Training today.
The proven Software Reviews Summary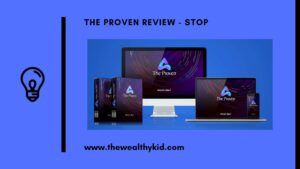 Name: The Proven Software
Vendor: Mosh Bari
Product type: Software
Price: $17
Upsells: Yes
Rating: 5/100
Verdict: I give it a 5 only because the software works, but the quality is very bad. The contest idea is good, but you need to have a much better quality software to be able to do it successfully. The claims are ridiculous. You won't get any traffic unless you have a big following on social media. And even if you have a big following, you would be using a much better quality software for your marketing campaign anyway.
So, Not Recommended! Invest your time and money elsewhere.
==>>If you are looking to build a long term sustainable online business that doesn't involve any type of shiny software like this, Have a look at My #1 Recommendation.
Have any question regarding The Proven? Leave it in the comment section below, and I'll get back to you ASAP.
Thanks for the support!
Another similar software: Pockitz.