Welcome to my Take it review.
You're probably reading this review because you just found out about Take It, and now you want to know if it's worth your time and money.
Well, you're in the right place.
First, Congrats for taking the time to do your own research before putting your money into any type of product online.
This will allow you to avoid scams and find the legitimate way to make money online.
But what is Take it about, really? How does it work? Will it be able to deliver on its promises to you? Is Take It software a scam?
This post will cover not only those basic questions but also everything there's to know about this software, and why you should avoid it at any cost.
Let's get started.
Take It Review Summary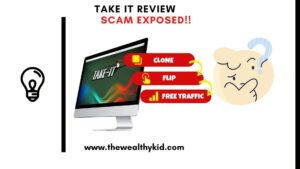 Product Name: Take It.
Vendors: Brendan Mace and Diego Hernandez.
Product type: Software.
Price: $6.93
Upsells: Yes.
Best For: No One
Rating: 1/100
Verdict: Take it is a software that allows you to steal other people's posts and use it as your own to collect leads and promote your own offers. But, where are you going to get people to see those stolen pages? There's no traffic solution. The sales page is so misleading, with fake incomes proofs. At last, that's a very poor way to have a business online.
Not Recommended! Invest your time and money elsewhere.
==>> If you want to take advantage of some free affiliate marketing training and start an online business the proper way, go ahead and hit the button below, over to my #1 recommendation, and we'll take you through the whole process step by step.
Quick Navigation
What is Take It?
Take it is a software that allows you to take other website links and overlay them with opt-in forms and various pop-ups to make people click through them and then go off to your affiliate offers.
It comes from Brendan mace and Diego Hernandez.
It may be a bit confusing but don't worry, I'll explain it in more details in the next section of this review.
How does Take It work?
Look at the screenshot below. This is a funnel that will allow you to understand the idea of what you'll be doing with this app.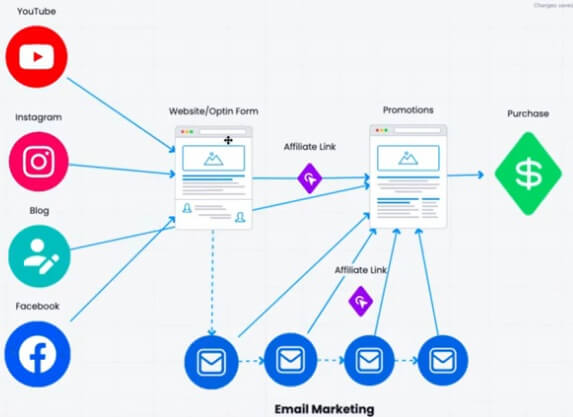 The idea should be that:
You get traffic over to your website that contains other people's content and opt-in forms.
They go through an affiliate link.
And then, they go ahead and purchase any kind of promotions that you have.
If you have an opt-in form, obviously you can gather their email addresses, you can go through and email and market various offers to them because they're now on your list.
That is the concept. They try to shortcut the process.
What they're actually doing is they're taking other people's websites and then overlaying them with an opt-in form to allows you to collect people's emails.
But as usual with this type of software, who is going to come along and visit those pages? I mean, where are going to get the traffic form?
That's the main issue.
Inside the Take It software
Let's explore the different features of this software.
Training tutorials
This consists of a few tutorials about:
How to create the campaign. Only a couple of minute videos.
The rests of them are really just extensions of how to create the campaign, customizing your templates, capturing your subscribers, your pop-up settings, and then one of the other upgrades is a Take It effects where essentially you're taking control of any links that are clicked within the page.
Campaign
This section allows you to create your campaigns.
All you need to create a campaign is:
Give it a name.
Enter the site URL you would like to steal.
Choose a template.
Replace the background image.
Heading.
Button text.
Redirect URL. This is the page where you want to redirect after subscription…
Select mailing service. This can be Aweber, Mailchimp, Get Response, etc.
Customize the pop-up…
Save and Publish.
They also provide you with available pages that have already been pinched from other websites.
Here's an example below: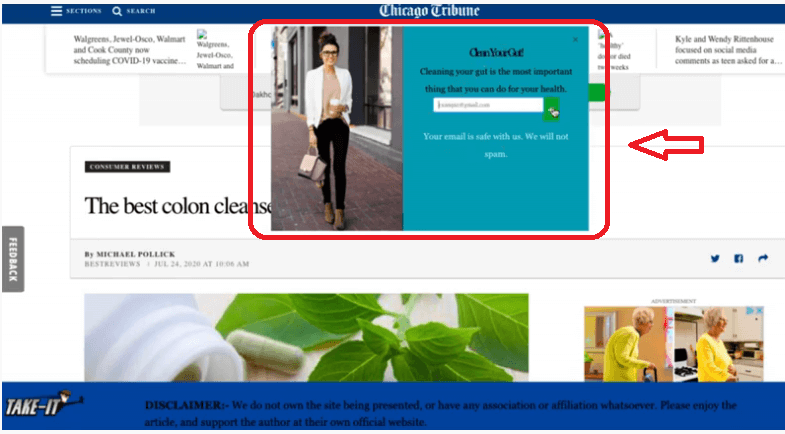 What they've done here is there'll be some form of overlay that turns up on this page as you can see on the picture above.
This is a pop-up that suddenly turned, and the idea is that someone would come along and put their email address, press go and will be taken over to a different offer, your offer.
Keep in mind that they do have a disclaimer at the bottom of all of these websites because they know this is borderline illegal.
They perfectly know you're not allowed to go along and steal other people's work, especially big sites.
The disclaimer says "we do not own the site being presented or have any association or affiliation whatsoever, please enjoy the article and support the author at their own official website"
They're just trying to cover themselves with this but frankly, this doesn't change anything. You are still profiting from using other peoples information, and they're not even aware of this.
If I'm the one being stolen from, I wouldn't care that you wrote that disclaimer.
What I like about Take It
Honestly, there's nothing I like about this software.
4 Things I don't like about Take It
Hosted by them
What you should realize is that this is not your website. This is actually their app, which is the takeit.com app.
By that I mean it's hosted by them. So, if they do decide to take down the whole system, you lose your "business".
No Traffic Solution
You need an existing traffic source.
So if you haven't got subscribers, if you haven't got an email list, if you haven't got a big social media following, how are you going to get people over to your articles in the first place and then get them to somehow opt-in and finally go off to your fabulous offers?
Most of those apps always fail to provide traffic. Cyclone for example is one of them.
Traffic is the key in any business. If you don't have that, don't waste your time.
Stealing people's hard work
Take all of the images and all of the information that someone put together and use it for your own financial gain is bad practice.
If you're serious about building a business online, you need to steer well clear of silly products like this one.
Misleading sales page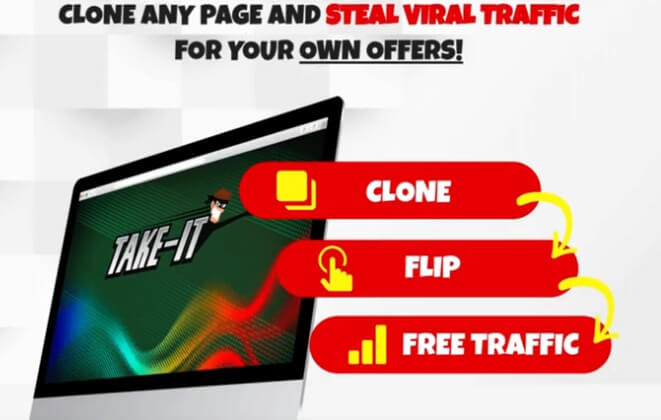 On the sales page, as you can see from the screenshot above, it's said that you'll get free traffic.
Alright.
Where the heck are you going to get traffic from for these pages?
There's nowhere on this software that actually generates traffic.
The original articles are already ranking on Google. So, you're just going to have duplicate copies, and Google will penalize you for this.
There's no SEO connected to those URLs whatsoever will never rank.
The only way for you to get some traffic is by sending those links out to people.
But where do you find them? Who are they? Are they interested in those articles?
Trying to trick people into buying something is a very poor way to do any kind of business online.
Take it Pricing & OTOs
The Front end is $6.93
OTO 1: ($67) The "Max Edition" of the software includes DFY recurring campaigns.
OTO 2: ($197) Done For You high ticket commissions.
OTO 3: ($97) Take It Effects. Increase conversions for your campaigns.
OTO 4: ($197) Unlimited Traffic.
OTO 5: ($97) License rights to sell Take It as your own product.
Hold on a sec…
The number 4 says "unlimited traffic at $197".
Anybody whoever sells you unlimited traffic, at any rate, are scammers!
Yeah, you heard that right. I mean, if they can generate unlimited traffic, why would they ever need affiliates to sell the products?
They pay those affiliates up to 50% of my commissions to sell a product. If they can generate unlimited traffic, why would they need affiliates?
This is nonsense. I wish lots of beginners could see this review to avoid being scammed!
Pros
Cons
No Traffic
Copyright issues
Hosted by them
Fake income proofs.
Sales page misleading
Not a real business
Is Take It a scam?
Yes, Take It software is a freaking scam and you need to stay away from this.
Purchasing this software means lots of problems. You are skating very thin ice around copyright laws and basically, you're not building a real business.
This reminds me of Pockitz, another scam I reviewed not so long ago.
How I make money online
I used to be like you: Chasing shiny objects because I wanted to make money online faster and easier.
But this road will only waste your time and money.
Remember this: The "systems" and "gimmicks" are not designed to work.
They're designed to keep you purchasing.
If you really want to build a long term sustainable business online, hit the button below, and you'll discover the platform that allowed me to do that.
And guess what? You can also start for free today.
Have any question about this Take It review? Don't hesitate to leave it in the comment section below.
Untill next time, take care.