Welcome to my Genie Software Review!
Can you really generate unlimited visitors in 60 seconds through the push of a simple button?
This is what Genie Vendors claim.
But is that true? This is what we are going to find out in this review.
First thing first, Congrats for taking the time to do your own research before putting your money into any type of products online.
That's the way to avoid scams, and find the Legitimate way to make money online.
But what is Genie software about, really? How does it work? Will it be able to deliver on its promise to you? Is Genie software a scam? This post will cover those basic questions and much more.
If this sounds good to you, get comfy and pay close attention because I am going to show you why this type of software won't bring you any value at all, especially if you are a beginner.
Genie Software Review Summary
Name: Genie
Vendors: Billy Darr, Justin Opay, and Dipanjan Goswami
Product Type: Software
Price: $17
Upsells: Yes
Best For: No One
Rating: 1/100
Verdict: From a strategic point of view, none of this is going to work if you've got no audience, and no audience equal to no traffic. And unfortunately there's no traffic solution with this software. This is just a typical shiny object aimed at beginners. All you are going to do is waste lots of time trying to learn how it works, but at the end of the day it won't get you anywhere. At last, the sales page is so misleading. It's just selling you a dream that doesn't exist.
Not Recommended! Invest your time and money somewhere else.
==>>If you are looking to build a long term sustainable business online, check out my #1 Recommendation.
What is Genie Software about
In a nutshell, Genie is an Application that supposedly allow you to get free traffic from twenty sources in just one click.
The product comes from Billy Darr, Justin Opay, and Dipanjan Goswami. They are three sellers of the WarriorPlus Network.
By the way, I've also reviewed one of their products called Zippy… Apparently, all the products they create have no value.
Here's how they describe the Genie Software on their sales page:
Leverage 4 platforms from 1 App…
Created for beginners.
Included Social Media, SMS, Messenger and Email…
Potentially 20 channels in 1-click.
Highly quality software, training, and support!
365 Day Money Back Guarantee.
Get traffic or they send you $500
This is so funny because most of those claims above are not real. I will explain that further in this review.
Inside The Genie Software
Let's explore the different features of this software so you can see how it works.
Import Account
This section gives you the ability to import your account.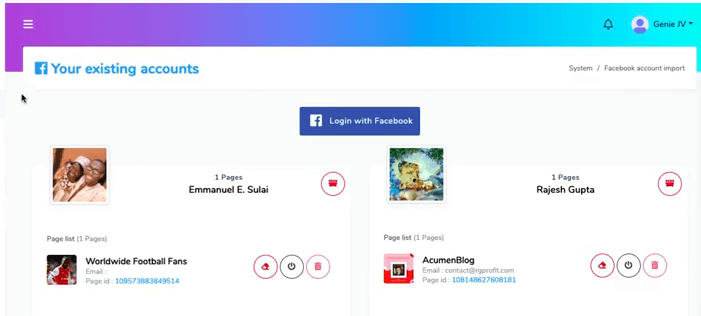 You can import your FaceBook account and then connect it to the bots.
Comment Automation
As the name implies, this gives you the ability to automate some of your comments that you will make for your viewers and your various social media accounts.
So, if someone comes along and ask a question, you can create some automatic comments.
I personally dislike this tactic. I wouldn't want to be answered by a bot.
Automating all your comments means you don't care about the audience you are supposed to served.
Subscriber Manager
This is where you can see all of your recent subscribers.
It is divided into two categories such as Messenger Subscriber and SMS/Email Subscriber.
Messenger Bot
This is where you can set and connect your bot.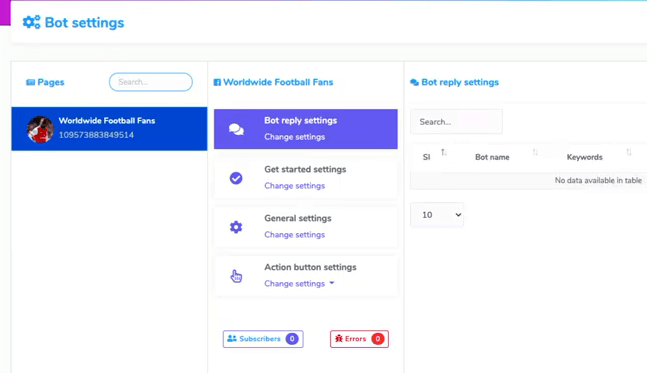 You also have the ability to see how the bot reacts to people once it gets initiated.
Broadcasting
This section gives you the ability to broadcast various sources.
Those sources are:
One Time Notification Broadcasting
SMS Broadcasting
Email Broadcasting
Social Posting
This allows you to build various posts for your FaceBook account.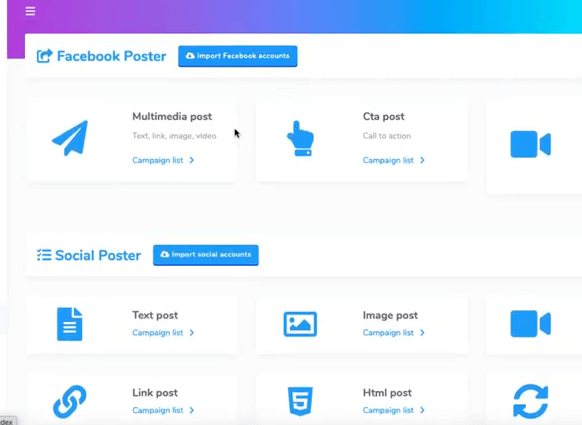 You can create a campaign, add text, link, image, and video.
But, why would you need this software to do this when you can just do it on FaceBook and for Free?
Pros: What's good
365 Day Money Back Guarantee
Cons: What's not good

This is not going to give you traffic if you have no following.
Potential emails compliance issues
Misleading sales page
Fake Income Proofs
No Marketing training. If you're a beginner, how do you set up a landing page, bonuses, email sequence etc? there's so much that this software doesn't cover.
Not Unique.
What I like about Genie
365 Day Money Back Guarantee
The only thing I like about this software is the fact that you can request your money back in case you realize it's not working.
But as I always mention, these vendors release products every single month. Why? Simply because they don't work.
You need to be really careful, because this type of software never last on the market. They can suddenly disappear, and guess what, you will lose everything and therefore get no chance to have your money back.
What I don't like about Genie
The first thing you should know is those vendors are notorious for putting out multiple products months after months…
No monthly fees
You may be surprise that I don't like the fact that there's no monthly fees here. But keep in mind that the point of charging monthly fees for anything online is that if you have that monthly fees in place, it means they maintain it and constantly update it.
If you go to Get Response for instance, which is the email provider associated with this software, there is a monthly fee. This is because it's always updated. They update it for the latest legal requirements, they make sure people understand who is emailing them, etc.
You shouldn't consider monthly fees as a bad thing. Because it simply means you are in a safe and serious place that is constantly be updated.
I know some of them cost a lot of money, but if you are trying to establish a serious business online, that's the price to pay.
You can't just keep paying $17 for software and expect to earn thousands of dollars. This is complete BS and is not going to work.
There's much better software similar that can allow you to do this, but they all have monthly memberships. For instance HootSuit for social media.
Sales Page Headline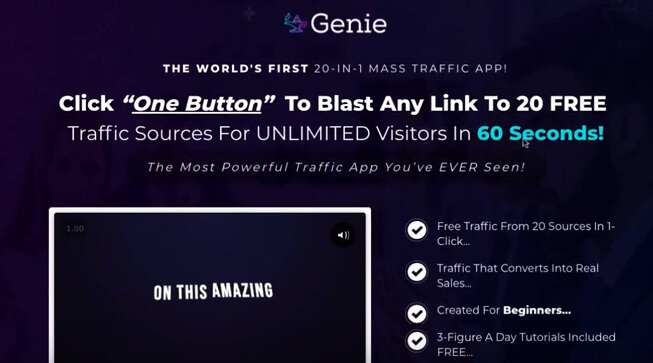 Honestly, stand back and think how can that work? How can you get unlimited visitors with this software?
They have two other products with the same sales page headline:
Here is the headline of their product called Klever.
Here is the headline of their product called Zing.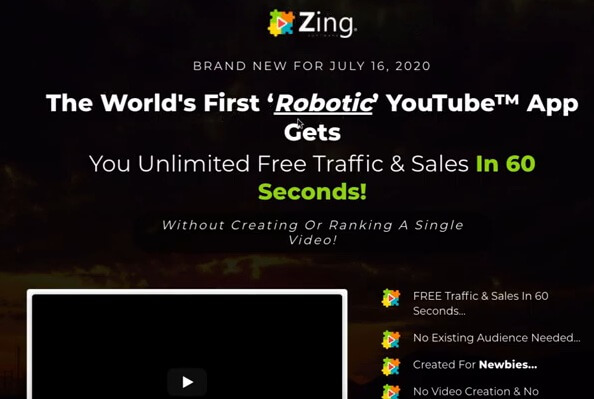 All three of these headlines are exactly the same. The idea is to get you emotionally attached when you look at the "Free traffic", "Fast", "60 Seconds"…
But it's all BS.
The Main issue with this software
Quite frankly, It doesn't really matter whether you are using a bot to communicate with people via Email, SMS, or social media…
The main issue here is the fact that this is supposed to create traffic is a completely false idea.
I mean, how does this create traffic?
If You go to your own FaceBook account now and post a link, or put a nice post in there, who sees that post?
The only people who are most likely to see that are your followers.
But if you have got No followers, you won't get many people to see that post.
So, whether you have a bot on that same page or not, it won't change anything.
If you are completely new to this, you will have a lot of problems to get traffic with this particular piece of software.
The Traffic doesn't work like this, you can't just push out content to nobody. You need to have some content strategies to get people interested and start following you to get traffic.
People are trying to over complicate things too quickly.
Genie Price and Upgrades
Front End: $17
Upsell 1: Genie – Unlimited Edition $39
Upsell 2: Genie – Automation Edition $39
Upsell 3: Genie – Done For You Edition $197
Upsell 4: Genie Reseller Edition $39
Upsell 5: Genie – Luxury Edition $197
Is Genie Software a scam?
First off, thanks for reading this Genie Software Review. I really hope you have gained value from it.
As far as I'm concerned, Genie is just a typical shiny object that won't bring you any value at all. Therefore, Yes this product is a scam, and you should avoid it at any cost.
The point of this type of apps is they are very cheap and made for beginners. But once you buy them, you won't have a clue what to do next, and when you set something up, nothing is going to happen.
This software sells a dream that doesn't exist. And it's the same with all of this type of Applications.
My advice to you is, stop chasing shiny objects.
==>>Do you want to build a long term sustainable business online? Click the button below and learn something that could benefit you for life.
Have any question regarding this Genie software review? Don't hesitate to leave it in the comment section below, and I'll get back to you ASAP.
Thanks for the support!