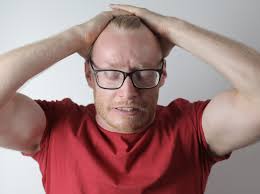 I'm fed up of waking up every morning to go to work… I need more freedom and control… I want to be able to follow other interests or obligation… My "traditional" work doesn't pay well… I'm unhappy at work… I need another source of income… I need some home based part time jobs to have more time with my family…
WHAT CAN I DO ?
Here are probably the reasons you landed here on my post. What I can promise you is that I'll give you the answers by providing you with my top 10 of online part-time jobs that can be done from the comfort of your home, and I'll help you make your best possible decision after reading this post.
Working from home is the job dream situation for millions of workers. And it may surprise you to know there are literally hundreds of programs providing opportunities to do just that.
Anyway, I'll show you 10 best home based part-time jobs that can give you instant income.
By the way, keep in mind that those home based jobs that I'm about to show you, also have a passive income potential.
Without further due, let's get started…
#1. Affiliate Marketing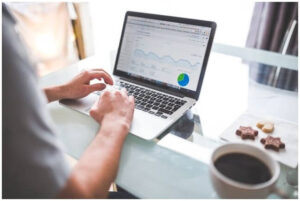 This is by far my #1 recommended business to get started online.
For the sake of people who haven't heard of Affiliate Marketing before, let me explain to you the basics of this great business opportunity.
All of us have participated in affiliate marketing one way or another but you may not just realize it.
For instance, when you refer a friend to become an Uber driver, Uber will reward you with a coupon code, right ?
This is Affiliate Marketing taking place.
In fact, you're "getting paid" by recommending a product or service to other people.
Here is another scenario :
Let's say you would like to purchase a smart phone but you can't decide on which brand and which model to buy. You're confused between IPhone SE and Samsung Galaxy M01
What will you do first ?
You'll go to Google and type something like "IPhone SE vs Samsung Galaxy M01".
So, If you buy one of them online, some affiliate marketer will get a commission because of you purchasing that phone.
There're thousands of websites on Internet that provide Affiliate programs. You can join the Affiliate program of your choice, and promote their products through a Website.
Now you understand the process. If you want to learn more about affiliate marketing, CLIK HERE !
#2. Part time blogging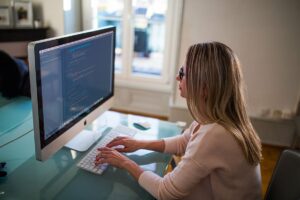 Actually, blogging and Affiliate Marketing are related. Affiliate marketing requires you to post blog article and deliver great content for your visitors before they'll make the decision to purchase.
However, Blogging is nothing but creating your own website (Free or paid) where you can write your daily experiences, Share your knowledge, opinion, tips and Ideas or anything else you think the world could benefit.
People visit your blog, and you make money.
For example you can make money by using Google Adsense, sell your own products, having sponsors, and other website advertisements on your blog.
If this is something you want to pursue, Check this guide.
#3. YouTuber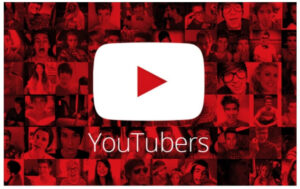 You agree with me that YouTube is one of the most popular websites to watch videos, right ? You probably watched some videos on YouTube this week…
Anyway you can create a YouTube channel and start uploading some great videos to make money from it. I've seen many Youtuber making great amount of money just by entertaining, informing or educating people. It has become one of the easiest ways to make money online.
As a Youtuber, you can earn great income via videos views, sponsors, Google Ads, and sell affiliate products straight on your channel, or just link it to your website.
Keep in mind that, you'll need to have at least 1,000 subscribers and 4,000 watch hours to your channel before monetizing it. But this shouldn't be a big deal though. Just choose a good topic, be consistent by uploading videos every week… If your videos are relevant to people, they'll definitely subscribe.
There are more and more people just like you and me, who are becoming more and more popular online through YouTube, Instagram, or any other platform. So there's no reason for you not to take action should you decide to work on this area.
#4. Social Media Manager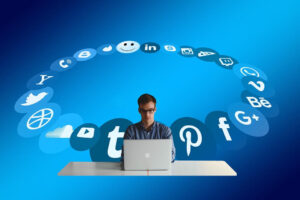 There are hundreds of organizations who need someone to manage their social media accounts, and some may even want you to completely develop a social media strategy for them.
So, this is also a great opportunity, and you can do that from home, during your spare time.
If you have what it takes, then go for it.
#5. Sell eBooks and PDF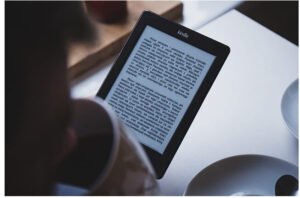 When it comes to writing, people always tend to be scared. In fact you don't have to be a writer. But as long as you've got something valuable to share, writing shouldn't be a big deal. And it's also a great option.
You can sell your eBooks on 2 platforms such as your own website and Amazon.com.
First of all, selling on your website allows you to have full control on everything. So you can try everything out to achieve the maximum result.
Then, if you don't have a website, you can simply self-publish your eBooks on Amazon Kindle and Amazon will do everything for you (like marketing and promoting).
Now regarding PDF, you can merely use Canva to create some calendars, note books, Planners, etc. Sell them, and earn some money.
A lot of people have been doing this method to generate some income online. If they did it, so can you.
If you want to learn how to create a PDF, there are many tutorials on YouTube that will walk you through this process step by step.
#6. Photographer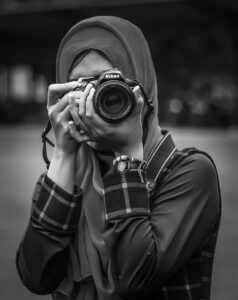 Photography has turned out to be an income earning source these days. And this market keeps growing days after days.
You can either sell your photos online, or set up your own website.
If your photos are great, you can submit them on sites like Foap, ShutterStock, Flickr.com, Dreamstime.com, and you can earn some revenues.
Otherwise, simply join our community and create your FREE website. You can become an Authority blogger, blogging about photography tips and tricks. The great part about this is that you can have advertisements on your website as well, and selling your recommended equipment as an affiliate marketer. Meaning, MORE streams of income.
#7. Graphic Design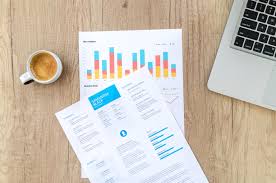 Do you know that many businesses are looking for someone to design their websites, Logos, or visual Ads ?
Let me just break this down for you, if you have some skills in this area, you can easily make $45,000 annually and even more.
Part time Graphic Designers are in High demand. So, if you have what it takes you should "wake up" now and seize this opportunity.
#8. E-Commerce Store Owner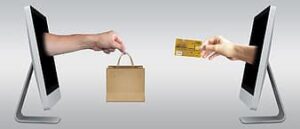 In simple terms, E-Commerce means running an online business. It refers to the selling and purchasing of goods and services over the Internet where the exchange of money take place through protected connection in order to execute a transaction.
There are 5 types of e-commerce business models such as : Dropshipping, manufacturing, wholesaling, white-labeling and subscriptions.
Today, we have sites like shopify, and WooCommerce that can easily help you launch your own e-commerce store.
#9. Complete Gigs on Fiverr or upwork
Fiverr and Upwork are very popular sites, where you can become a seller and provide services, and earn up to 6 figures.
You definitely want to check them out to see what others people are doing, and what you can do based on your knowledge, experiences, or skills.
Most of website's owners hire people from Fiverr and Upwork, to write articles for them. Content writing is one of the best part-time option if you love writing.
Also keep in mind that, if you're a successful writer, you can make $20 an Hour with this online job.
#10. Translator
Are you bilingual, trilingual ? Start earning a living off by translating documents or becoming an interpreter.
Simply make sure you have a decent webcam, decent audio quality, and a good WIFI connection, and you're good to go.
This is probably one of the best home based part-time jobs You can find out there.
There are multiple websites where you can apply to make money teaching languages, one of the best I've seen is Italki.com. So if you're interested, this should be a great opportunity for you.
Good luck.
Conclusion : My Final word
The list of opportunities are pretty much endless. There are so many part time jobs out there that you can do from the comfort of your home, while more and more are being discovered or invented.
The great news is Most of those jobs previously cited are passive income potential.
Now you just have to find a passion, and build on it.
However, I would highly recommend you to start with Affiliate Marketing. It's my #1 recommendation because it has a lot of potential, you don't need your own product. In fact, someone else has already created the product. All you have to do is choose products based on your niche, or your passions, promote, and make money.
==>>Learn more about Affiliate Marketing NOW!
Thanks for reading this Home based part time jobs guide, and I wish you all the best on your online journey.
I would love to hear your story or your part-time income stream if you've built one in the comments section below.
If you have any question about the part time jobs from home or want some advice, don't hesitate to ask and I'll be more than happy to answer.
Thanks for the support !