Welcome to my CryptoMint review.
The owner of CryptoMint claims that this software can help you create sites in under 60 seconds and make money with it.
But that's not true and you are going to find out why.
First thing first, congrats for taking the time to do your own diligence before spending your hard-earned money on any type of product online.
That's the perfect way to discover scams and find the legit opportunity.
But what is Crypto Mint about, really? How does it work? Will it be able to deliver on its promises to you?
This article will answer those basic questions as well as provide the pros and cons of the CryptoMint App.
Let's get started.
Crypto Mint Review Summary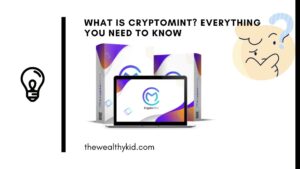 Product Name: Crypto Mint
Owner: Daniel Adetunji
Product Type: Software
Price: $16.93
Upsell: Yes
Best For: No One
Rating: 1/100
Verdict: Useless software. CryptoMint allows you to create an online store but nobody is going to visit this store unless you manage to share your link with thousands of people. And even then, people can go straight to ClickBank to purchase the products you have to offer.
Not recommended. Invest your time and money elsewhere.
==>>If you're looking to build a real long term sustainable online business, have a look at my #1 recommendation and get started for free today.