Welcome to my 6FigZ Review!
The vendor claims that this software can help you generate 6 figure per month with no technical skills, no hosting, and no domain… But is that true?
This is what we are going to find out in this review.
First thing first I must congratulate you for taking the time to do your own research before putting your money into any type of products online.
That's the only way you can avoid scams, and find the Legitimate way to make money online.
But, what is 6FigZ about, really? How does it work? Will it be able to deliver on its promises to you? Is 6FigZ a scam? This post will cover those basic questions, as well as provide the pros and cons.
If this sounds good to you, get comfy and pay close attention because I'm going to reveal everything about this software and tell you exactly why you should avoid it at any cost.
6FigZ Review Summary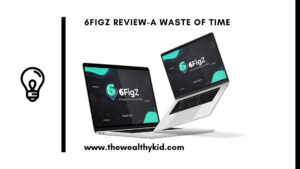 Name: 6FigZ
Product type: Software
Vendor: Mosh Bari
Price: $27
Upsells: Yes
Best For: No One
Rating: 1/100
Verdict: One of the worst product I've seen so far. The product is low quality and has No value at all. You are just going to end up losing lots of money trying to make money with this software.
Not Recommended! Invest your time and money elsewhere.
==>>Do you really want to build a long term sustainable online business?
What is 6FigZ about?
In a nutshell, 6FigZ is supposed to be a piece of software that gives you a business in a box.
Essentially, what it allows you to do is sell the actual product by using a functionality within it that allows you to build the sales page.
Apparently the owner(Mosh Bari) makes six figure a month with this software.
Here's how he describes the product on the sales page:
No more frustration
Beginner Friendly
No need technical knowledge
No need experience
Complete and ready to make money
3 in 1 business in a box
99 No question asked money back guarantee
100% safe investment
The truth is most of these claims are not real. You'll find out why further in this review.
Inside the 6FigZ Software
Let's explore the different features of this software so you can see how it works.
Please, do really pay attention to this section.
Training Page
This is just a bunch of other links to other products.
Of course there is some training that walk you through the process of using the software, but essentially this is just being used to get you to buy his other products.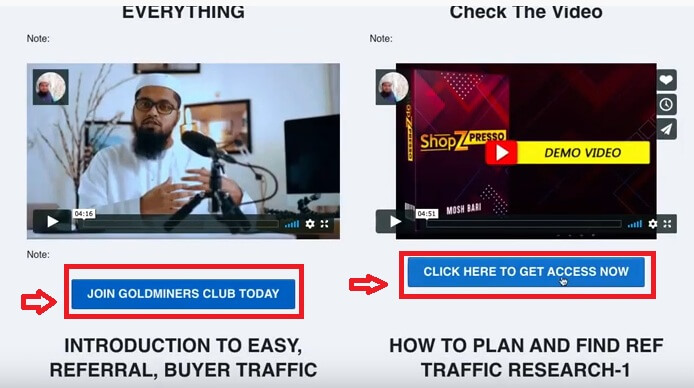 So, it is just a bunch of videos that are getting you to join various part of his programs and buy other products.
You need to avoid this page.
Social Account
This is where you connect your social accounts
Google Settings
This section allows you to set up some Google tracking links.
Channel Manager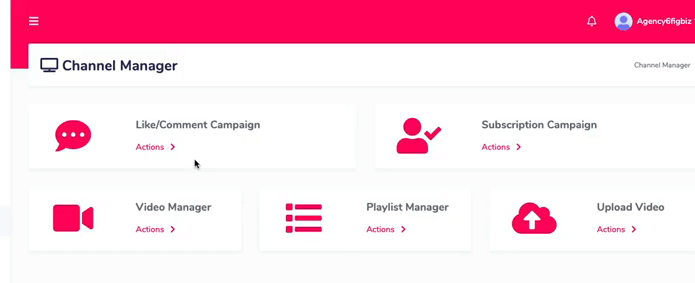 If someone comment on your Channel, you can automatically comment back. This section allows you to do that.
But, this is an awful way to treat people if you have a real YouTube business, because you need to engage with your audience. That's how you get followers/subscribers, that's how you get people who are interested in your offers.
And the way they have made this software is very bad. Everything is automated, meaning it will just work in the background, and apparently you will make money.
But keep in mind that you won't get any money using this method with software like this.
Template Manager
This gives you access to two sections such us an Auto reply template, and an Auto comment template.
It allows You to go off and find channels, send these auto comments out to these various channels.
Agency
The agency piece is the main selling point of this software. This is where you have access to the sales page they already built for you.
Here is how this sales page looks like: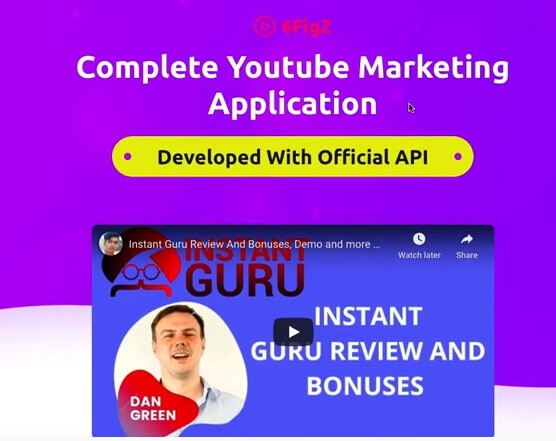 This is the sales page you would use to go ahead and sell the software. This is your agency sales page.
They made a really colorful bright sales pages, and then give that rubbish to you.
But, the question is, who the heck are you going to get to buy this? This is something you should think about.
Unfortunately, there will be folks that miss reviews like this and go buy this type of software. They are not going to earn any money, all they are going to do is spin the wheel with this crappy software that is not going to work.
User manager
Here is how this section works: Some folks are going to end up sign up for this, and become your users. So, you have to look after them somehow.
Pros: What's good
Nothing
Cons: What's not good
Very poor quality
Repeat of Zing
No value to anyone
Sales page misleading
Value claim not real
Financial proof misleading
No Business here
Unreliable guarantee.
What I like about this software
There is nothing I like about this software.
What I don't like about 6FigZ
Using big names on the Sales page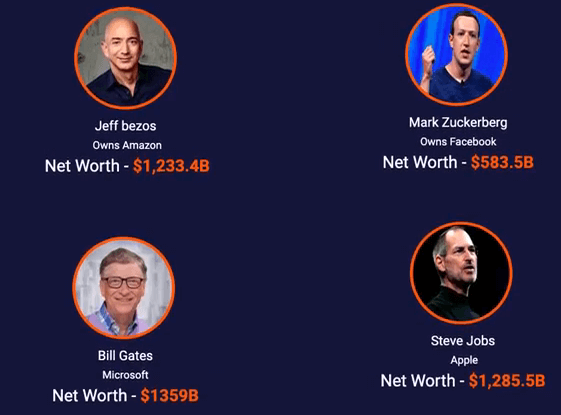 It is not uncommon to see this type of sales page nowadays .
The whole thing is being copy and paste between vendors now.
Psychologically, they are trying to attach their business to those big names, and obviously if you are a complete newbie or you are kinda stuck in the middle of the shiny object syndrome, and because you are desperate to make money online, you may easily end up purchasing this software.
Fake Income proof
On the 6FigZ sales page you can see this income proof below.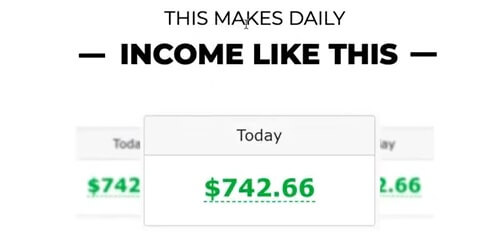 But this is exactly the same as another product of the same vendor called ReZolved.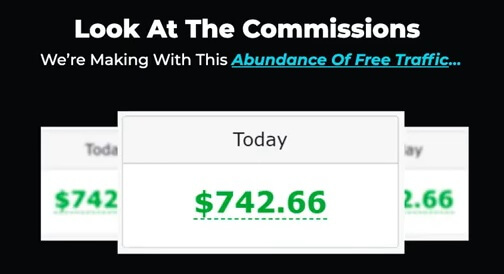 Don't trust those numbers at all. They are all fake!
90 days money back guarantee
I would be very careful with this guarantee. Unless there is a problem with the software, they won't give you money.
This is the same guarantee that Billy Darr has on his own products.
Just keep in mind that you will never get your money back unless you create a PayPal dispute. But I have seen videos of this vendor going back on his own YouTube channel where he is actively fighting PayPal disputes, rather than paying back his clients.
So, do not believe a word of any kind of guarantee of this vendor.
The software is similar to the Zing software by Billy Darr.
Here is the Zing member area:

Zing is a product that allows you to upload YouTube videos, set up, reply to comments, find channels to set up an automated comment on… Anyway, it only allows you to do spammy stuffs on YouTube.
This is the member area of 6FigZ

If you compare both products, they are exactly the same.
The only thing they have managed to do is make the product worse.
As I already mentioned earlier, those vendors don't make any effort anymore when creating a product. All they do is copy and paste. This is why they release new products every single month.
Price and Upgrades
Front End:With and without Agency Rights $27/$17
Upsell 1: Unlimited Edition $39
Upsell 2: 100x conversion Booster $97
Upsell 3: Unlimited traffic $57
Upsell 4: All in one marketplace $97
Upsell 5: Reseller rights $77
Upsells 6: Gold Miners club $39
Upsells 7: Withelabel $599
There are just too many upsells!!
I really hope that people do not buy any of these products because it is completely worthless.
Is 6FigZ a scam?
First off, thanks for reading this 6FigZ review. I really hope you have gained value from it.
Yes, 6Figz is a scam and therefore a complete waste of time.
As per the red flags raised in this review, you should really be very reluctant to purchase this software. Otherwise you may end up losing a lot of money trying to make money with this software. And also waste your precious time.
This software is horrible, it's spammy, and definitely not the way you should do business online.
By the way, it's the worst product I've reviewed so far after Pockitz.
My advice to you is, stop chasing shiny objects.
If you want to make money online, you need to learn from a proven method and have the right mentor to guide you in this journey.
With that being said, if you are willing to start a long term sustainable online business, have a look at my #1 Recommendation, and I'll take you through the whole process step by step.
Have any question regarding this 6FigZ review? Don't hesitate to leave it in the comment section below, and I'll get back to you ASAP.
Thanks for the support!